Andy Taylor, Managing Director – Operations
Andy has recently purchased a 50% share of Garrard Jones Engineering LTD. Along with the Team, he continues to Grow the business whilst maintaining working relationships with current customers. Outside of work, he is kept busy with his 2 sons Charlie and Harry. Andy normally receives all business enquiries for Garrard Jones Engineering LTD.
Contact details :
07976 257782
Andyt.garrardjones@gmail.com
Roccio Jones, Joint Managing Director – Technical
Roccio worked for British Coal at both Duckmanton and Bestwood Mines Service Centre, firstly as an Apprentice Electrician before becoming a Quality Control Inspector, Flameproof Equipment Inspector, Electrical Department Foreman and Maintenance Department Foreman. Prior to setting up Garrard Jones Engineering, Roccio was the Electrical Department Manager at Joy Mining Machinery. Roccio is also enjoying the ability to be able to spend time away from Garrard Jones but remains detrimental to the technical aspects and ownership of the business.
Contact details
07976 636634
rocciojones@gogglemail.com
Dave Hartshorn, Works Manager
Dave has been with the business since it started in 1996. He is a key member of the team and is solely responsible for the Electronics department and assists in the day to day running of the business.
Contact details
07999 599370
daveh.garrardjones@gmail.com
Andy Kelly, Service and Calibration Manager
Andy joined the business in January 2017 and brought a wealth of knowledge within the Calibration and Service industry, particularly Utilities. He now manages a very busy Calibration and Service department.
Contact Details
07775 683625
andyk.garrardjones@gmail.com
Graham Logan, Confined Space / Calibration Specialist
Graham Joined Garrard Jones Engineering LTD at the beginning of 2018. Working alongside Andy Kelly, Graham also brings a wealth of knowledge within the confined Space – Calibration and Service arena, as well as GASCOSEEKERS.
Contact Details
07813 480963
glogan.garrardjones@gmail.com
Melissa Poole, Accounts Manager
Melissa recently joined Garrard Jones as our Accounts Manager. She now deals with all aspects of Accounts, including Customers and Suppliers.
Contact Details
01246 854692
melissa.garrardjones@gmail.com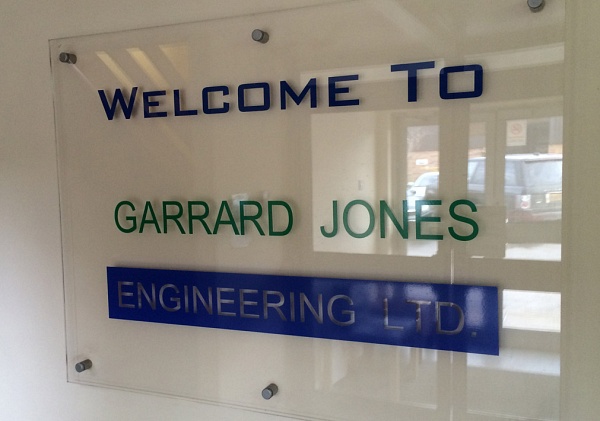 Contact Us by Email